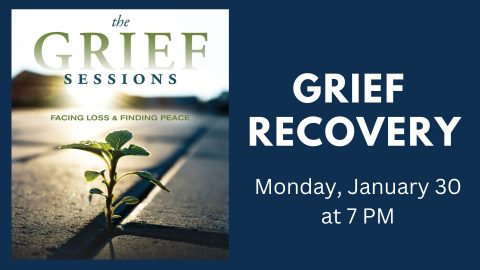 Good Grief - From Tears to Joy - Facing Loss & Finding Peace
The Grief Sessions is a video seminar hosted by Mike Tucker the co-host of Lifestyle Magazine and author of Tears to Joy written by Mike after the loss of his wife. 
Good Grief is a small group, six session, 90+ minute course, sharing scientifically researched, Bible-based, and people-proven ways to turn loss into living again. Sessions will be facilitated by Donn Bunyard (971) 645-1901 and held at the Sandy Seventh-day Adventist Church and ZOOM remote access. Pre-registration is required and space is limited to 16 in-class participants (ZOOM slots are available for remote access if required).
Classes will begin Monday, January 30 and will run from 7:00 to 8:45. There is a $30 class fee for the personal workbook and supplies. A $5 discount will be offered for ZOOM remote attendees. In-person attendance is highly recommended. 
Who Should Attend?
Anyone who has suffered the loss of a loved one, a pet, gone through a divorce, loss of a job, or any major life change. Anyone who needs to learn how to help family and friends who have experienced loss. Grief can hit us for a variety of reasons and the principles covered should be helpful no matter the type of loss. 
Topics Include:
• An enlightened look at facing loss
• Inevitable truths about loss
• The ugly side of grief
• What the Bible says about the meaning of life, the purpose of death & the value of grief
• Accepting the future & forgiving the unforgivable
If you are interested in attending a Grief Recovery Class, please fill out the form below.